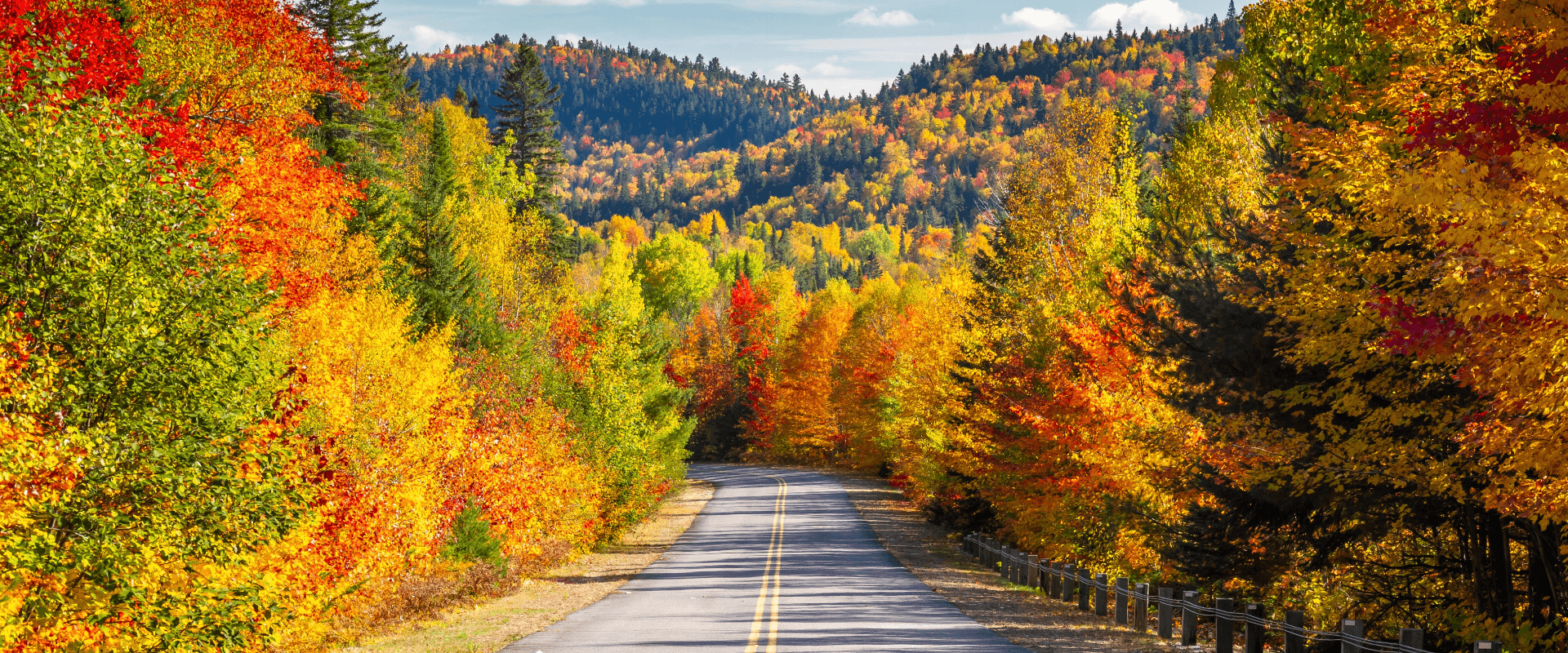 School is in full swing and many families are probably recovering from that long, well-planned, expensive summer vacation. But who can resist another quick getaway to enjoy the beautiful fall weather and foliage we never see in Florida! Although Asheville flights from SFB are always very popular, here are some autumn destinations you probably haven't thought about.
Charlottesville (Richmond, VA)
Virginia foliage hits its peak in mid-October around the same time Seminole County students get a long weekend! The most scenic viewing is along the Blue Ridge Parkway and the connecting Skyline Drive in the Shenandoah National Park. Take in some history at nearby Monticello the former home of the Country's third President Thomas Jefferson. Along with exhibits including slave quarters and an archeological dig, Parents can enjoy the Monticello gardens and winery.
Cincinnati, OH
September 14-17 Cincinnati will host the largest Oktoberfest celebration in the country. "Zinzinnati" lines 6 blocks of downtown where 700,000 people enjoy live music, family entertainment at as many brats as you can eat. Speaking of wieners… the running of more than 100 dachshunds racing each other in hot dog costumes would be worth the trip.
The Poconos (Allentown, PA)
If you are looking for mountain getaway with beautiful colors and lower elevation look no further than the Poconos. The resorts range from luxurious to rustic and they take family entertainment seriously. Horseback riding, hiking, crafts and massive indoor pools with water parks will keep the kids busy. All the while, Mom and Dad can enjoy the crisp fall weather.
Provo, UT
If you have a little more time to travel head west to Utah where you have your pick from several National parks. The Provo Valley is known for its spectacular drives and views. Top of the list is the Alpine Loop Scenic Byway. Provo is a real mountain town so there are plenty of other outdoor activities like hiking, mountain biking and zip lining. Another fun adventure is a train ride through the canyon. Heber Valley Railroad offers fall themed train experiences like the Wizard's Train, Halloween Train and the Pumpkin Train!