Get Connected
Do you need to work or just want to save data? We're happy to provide free WiFi to you and all our guests.
How to Connect
Connect to "SFB-Public" to work and play online. No password is required. After agreeing to the terms and conditions, you should be connected!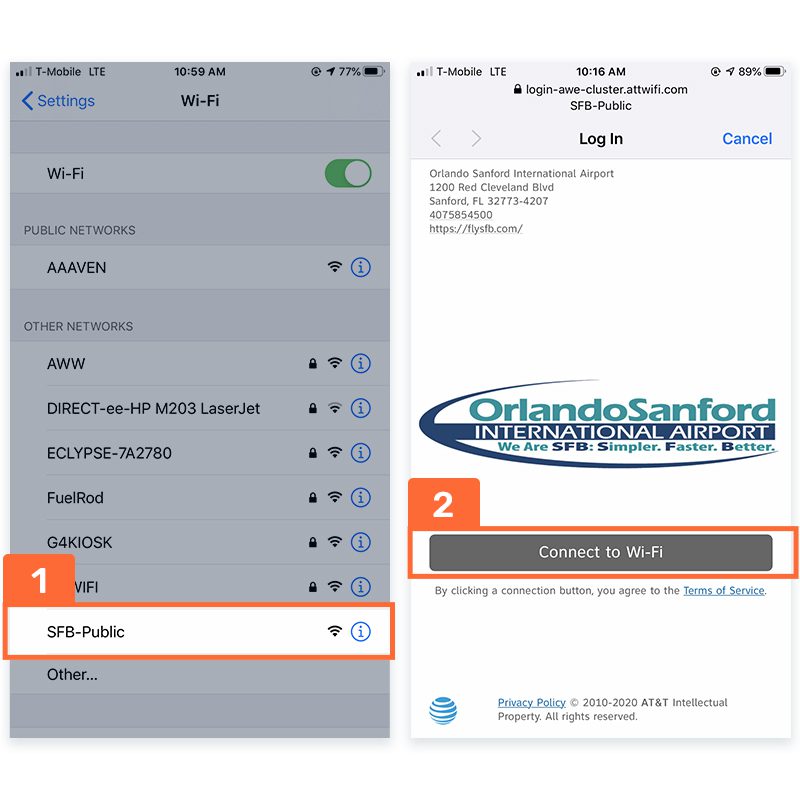 1. Choose SFB Public in your WiFi settings. 2. Click on Connect to to WiFi.