Start Flying
With satisfied tenants like Constant Aviation, Million Air, and L3 Airline Academy, we provide the hangars and airfields to meet your needs. We have a variety of hangar types and sizes, ranging from corporate and large box hangars to small and large T-hangars. Learn more today!
Contact Information
Al Nygren, Property Manager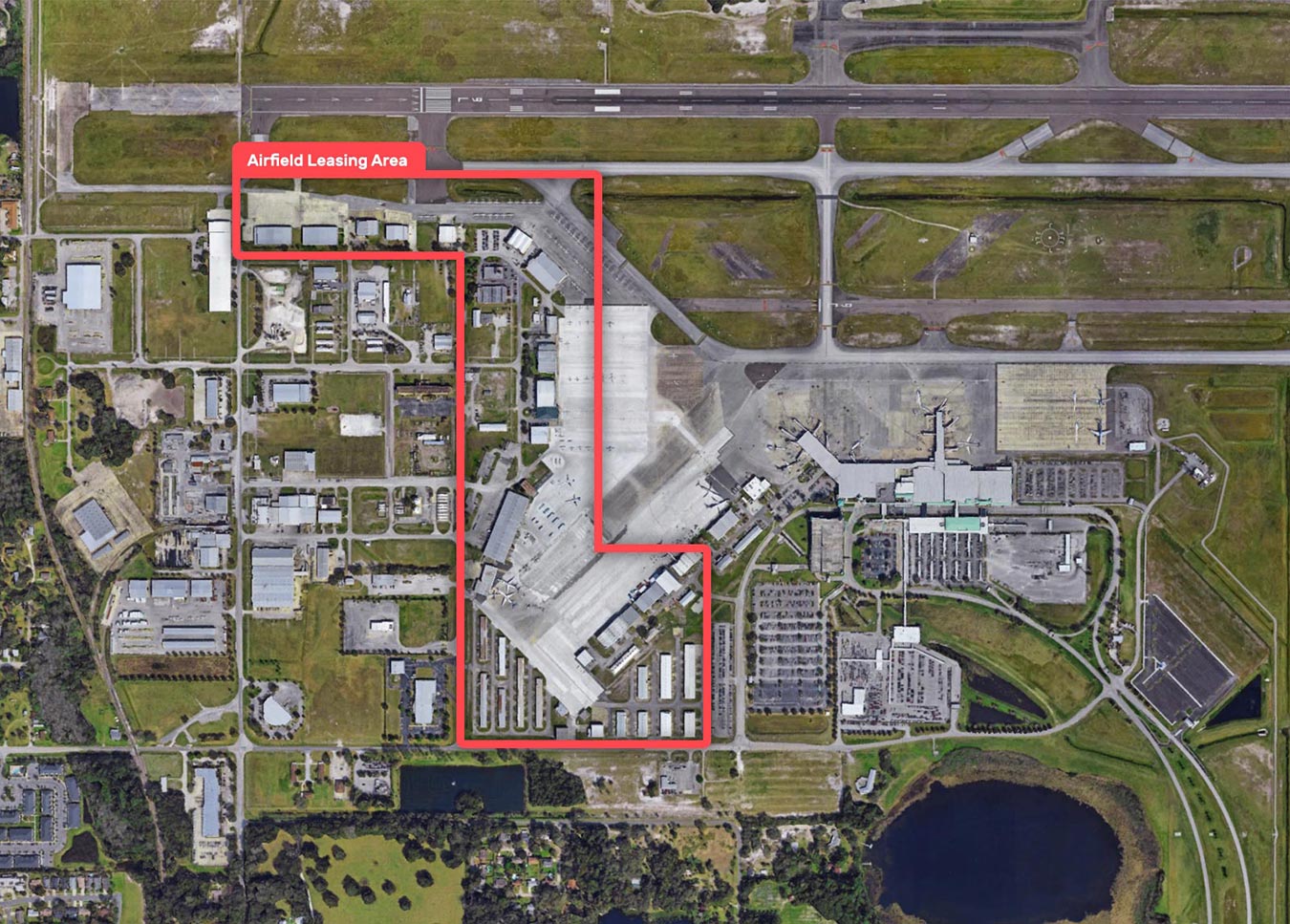 Located west of the airport and southwest of the runway, SFB airfields and hangars are available for lease.
Aviation Tenants
Each row contains details about an individual aviation tenant.
Company
Description
L3Harris

Flight school

Aircraft Services International Group (ASIG)

Ground handling, fueling, and airport facility services

Airline Training & Leasing Corp

Airline training and leasing

Allegiant Air, LLC

Administrative office

American Environmental Aviation, Inc.

Aviation fuel storage systems

Avocet Capital, LLC
FAA Certified commercial aircraft maintenance,
repairs & demolition. Sells aircraft parts.
Avocet Parts Trading, LLC

Aviation parts

CE Avionics, Inc.

Avionics retail and repair

Constant Aviation, LLC

Aircraft maintenance, avionics, interiors and paint. 24/7/365 AOG Support

Million Air

FBO

RP Sales and Leasing, Inc.

Aircraft maintenance

S.E. Ramp Hangar Development, Inc.

T-Hangar / Corporate

TBI Cargo (US), Inc.

Cargo transport

Vertical Aviation Technologies, Inc.

Helicopter design and assembly

Propellerhead Aviation Inc

Maintenance, Flight Instruction, Aircraft Rentals, Parts and Transport